Who Will Use Electric Wheelchairs?
Views:213 Author:Site Editor Publish Time: 2019-06-20 Origin:Site
The power chair is also known as an electric wheelchair. These chairs are comfortable to move because of electric motors. They are short in length as compared to the scooter and are lightweight. For that reason, they are excellent for indoor and outdoor use.
The seats of these chairs are far better than the old wheelchairs. Each chair has a comfortable and soft seating due to which the users do not face backache problem. It is no problem whether you use these chairs for a long time or short; you will not be tired.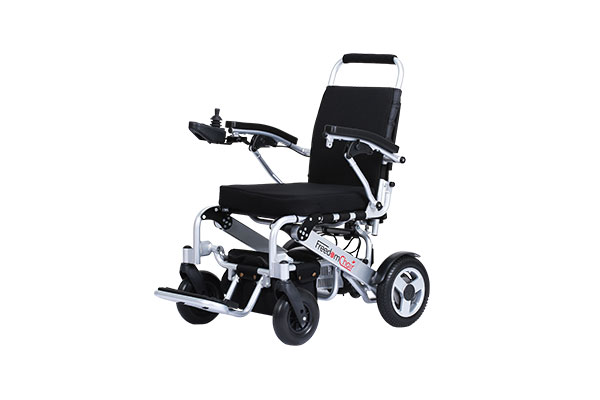 Who will use electric wheelchairs?
Different companies are offering different types of wheelchairs. These wheelchairs include foldable, non-foldable, fully automatic, and semi-automatic models. Many of them come up with customized needs which maximize your comfort and provide full support. Nevertheless, people are more likely to use the wholesale electric foldable wheelchair. It is easy to carry along because of its lightweight, stylish design and folding feature.
If you want to know who will use electric wheelchairs then no issue! We are going to explain it to you as follows:
• The individuals who cannot walk short distances because of falling risk can make use of an electric wheelchair. However, most people purchase these chairs when they have a walking problem in the long run.
• People whose manual chairs have restricted them can make the most of these chairs. They can have full control of their chair due to which they can move freely.
• Those who have spinal injuries can use it.
• The people who are bound to their bed and chair for a few days or more can use it. In this way, they will have the capacity to live a great dependent life.
How To Pick The Best Electric wheelchair?
Before you are going to pick the best electric wheelchair for yourself, you have to consider your needs and wants. First of all, you have to consult your doctor to know your particular requirements. Also, you have to talk to a proficient therapist. It will be useful to get to know their opinions. In this way, you will have the ability to make the right choice.
Secondly, you can do to search for online resources. After that, you can visit the retailers who are offering trials of these chairs. It will be helpful for you as you do not have to purchase the electric wheelchair to test it. You can go for a trial without paying a single penny. If you like it, then you can buy it. Otherwise, you can move on to some other retailer. Furthermore, you should get knowledge about the mobility requirements related to indoor use or any different particular needs you have.
Last Word
From the above explanation, you can come to know that you will use the electric wheelchairs and how to pick the best one. Always keep in mind that all things depend on your requirements. So, you must have full knowledge of your needs. Moreover, there are different types of electric wheelchairs available in the marketplace. The wholesale electricfoldable wheelchair is a popular choice because it is cheap and has satisfying features.