Step Forward About Germany Exhibition Results
Views:482 Author:Freedomchair Publish Time: 2018-11-22 Origin:Site
Germany Austrilia exhibition has been ending with excellent results, which Freedomchair agency brought our electric foldable wheelchair to our final customers and be recognized. As you can see the agency are waiting for the customers to show their electric wheelchair running system.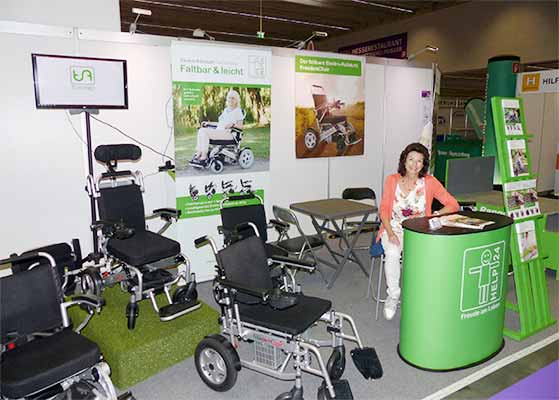 This time they bringing A08 series that focusing on the easy detachable electric wheelchairfor the local customers, our wheelchair can be detached easily into two parts, as you can see the below video:
The promotion is on the way will motivate the customer purchasing after the exhibition over, in the term of the Freedomchair which producing & selling electric wheelchair for over 20 years, want to bring more FREEDOM to the disable people and other in need. then the idea of recruiting the agency worldwide are necessary to spread the warm and kind. If you are kind and want to have a career, help others feelings. then come and join in Freedomchair be an agency.