How to Choose a Reliable Electric Wheelchair Manufacturer for Agents?
Views:228 Author:Site Editor Publish Time: 2019-07-08 Origin:Site
These people use a wheelchair for their convenience. However; these days it is a trend of using an electric wheelchair.

If you are a businessman or you are running a wholesale shop, you may be wondering how you can select a reliable wheelchair manufacturer for your distributors. You are aware that your distributors will be connecting with your customers at all time, so you need to be very careful in selecting the correct manufacturer.

You need to select an electric wheelchair manufacturer that provides most comfortable and can also be adjusted in such a method that your distributors can carry or ship the wheelchair without special packaging. I here at this moment would like to mention Freedom Chair. Freedom Chair is a China-based electric wheelchair company. Their products are the best in the market.

Their electric wheelchair is found to be very comfortable and suitable for customers of all ages. I want to mention their A-Series Wheelchair at the moment. This electric wheelchair is an electric folding wheelchair that makes it very easy to be carried during a travelling to other places. A series wheelchair is equipped with a lithium battery that helps it in operating for a longer distance. This electric folding wheelchair is equipped with a joystick. This joystick will help the users in moving the electric wheelchair very quickly. Along with joystick, you will have a removable cushion in the wheelchair. The maximum speed of the electric folding wheelchair is 7mph.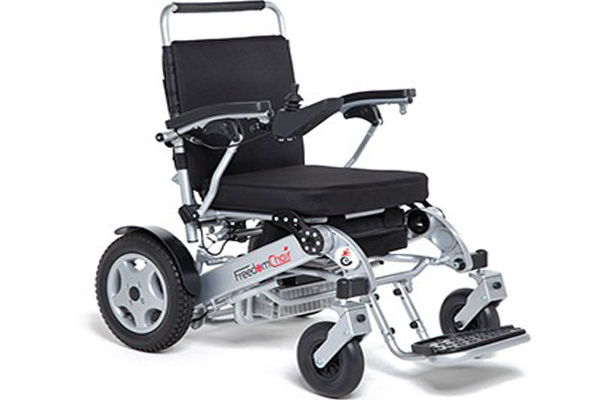 Another model that Freedom chair manufactures is DE Series wheelchair. This electric wheelchair is made in detachable style. So, it can be effortless for long-distance travellers to carry them during their journey. Just like the previously discussed model, the wheelchairs of this model are also electric folding wheelchair. This wheelchair is equipped with an advanced and intelligent brake system. The brake system is equipped with an electronic brake and disk brake system. The DE series wheelchair also have joysticks along with comfortable seating that makes it very easier for the users to operate.

Now, I am sure that you have understood the technical side of freedom chair and their products, let me add few pointers below to help you in deciding that why you should be selecting freedom chair as an electric wheelchair manufacturer for your distributors.

The electric folding wheelchair by freedom chair comes with long time warranty, and their all models are quality approved from the relevant bodies. Freedom chair also provides the option to visit their factory where you can meet their professional designers and sales team for any customization if required. They also have a high-quality support team and online warranty claim procedure, which will make it very easier for your distributors to help the customers understand the working procedure of the electric wheelchair distributor. You can visit the freedom chair website for further details regarding their warranty claim procedure and also to get information about their different electric wheelchair products.