Aoshida Was successfully Listed in December
Views:228 Author:Site Editor Publish Time: 2019-12-09 Origin:Site
On the afternoon of December 3, the ceremony for the centralized listing of enterprises in Jiangsu Equity Exchange Center was grandly held. A new batch of 59 enterprises collectively chanted and landed in the capital market. At the event, representatives from Kunshan Aoshida Electric Technology Co., Ltd., Changzhou Tengli Auto Parts Co., Ltd., and Nanjing Dongbang Technology Co., Ltd. came to the stage to introduce the company's main business, product features and company development plans. In the future, listed companies will seize new opportunities for development, be proactive and work hard with customers to create a win-win situation.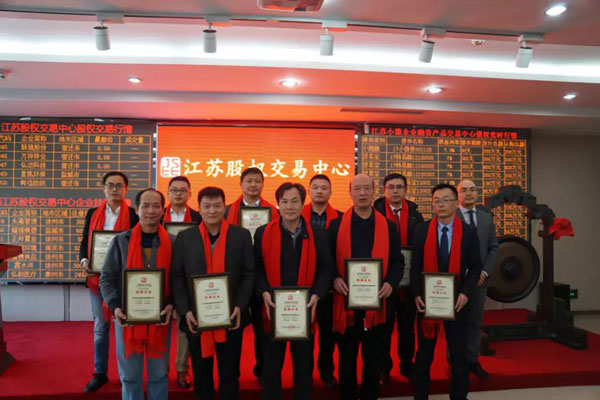 Kunshan Aoshida Electric Technology Co., Ltd. is in Kunshan Development Zone, Jiangsu Province, China. As a high-tech company and china foldable electric wheelchair supplier our business combines the development, manufacturing, marketing and service of wheelchairs and scooters. FreedomChair is our brand name.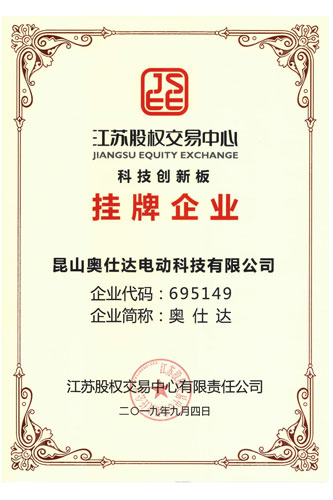 Aoshida is committed to improving the quality of life by designing, manufacturing and selling world-class lightweight and foldable electric wheelchairs and scooters for the elderly. We always provide quality electric wheelchairs and services for the elderly and disabled. Our electric wheelchairs are removable to help people with disabilities and the elderly, enabling them to live in harmony with society.
After long-term unremitting efforts, practice and continuous innovation, our company has made important breakthroughs in folding form and light weight. At the same time, the outstanding performance and stable quality of the product have won the trust and recognition of customers. Our FreedomChair has obtained more than 30 patents, ISO quality system certification, CE certificate and FDA. During china light weight lithium wheelchair factory, Aoshida is one of the best which is with perfect equipment and nice environment.
Subsequently, the representatives of the listed companies accepted the listed certificate issued by the center and knocked the opening gong. The holding of the listing ceremony marks an important step for listed companies to enter the capital market. The Center will strive to make full use of the advantages of the provincial platform and provide comprehensive financial services such as exclusive listing display, equity custody, equity financing, debt financing, value management, capital operation, financial consulting and transfer listing for small and medium-sized enterprises in the province. Building a standardized guidance platform, a financing innovation platform, an industry integration platform, and a listing and cultivation platform for high-quality enterprises in Jiangsu Province is in promising.