A09 Electric Wheelchair Used for Climbing
Views:113 Author:freedom Publish Time: 2019-01-31 Origin:Site
Electric wheelchairs can open the door to mobility and independence—quite the opposite of what is implied in such common expressions as "confined to a wheelchair" or "wheelchair-bound." Electric wheelchairs can help you do much as you like, such as traveling, climbing stairs, climbing mountains, even used on snowy surfaces.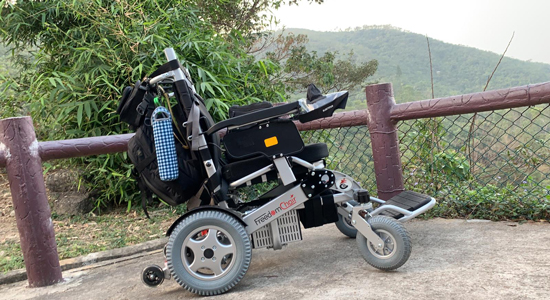 We are sincerely grateful to the Hongkong customer for his feedback and praise for A09 electric wheelchair. Recently the customer went climbing with our electric wheelchairs and enjoyed the beautiful view.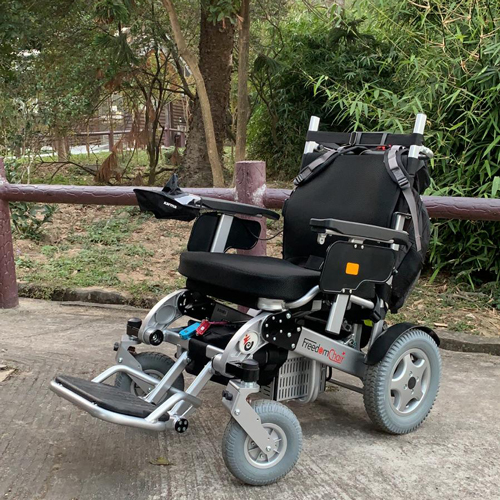 A09 electric wheelchair belongs to heavy duty series of wheelchairs, focusing on the inner pages of our inner pages and packaging. Heavy duty series of electric wheelchairs are mainly used for obese people, or for people who need to carry heavy objects, which solves the customer's problems.
Main futures of A09 electric wheelchair:
1. Big cushion: cushions of electric wheelchairs are designed to be both comfortable and as ergonomically correct as possible;
2. Big wheels: the wheels can make electric wheelchairs have the characteristics of smooth driving, higher reliability, lower noise and convenient operation;
3. Large size: suitable for obese people, or for people who need to carry heavy objects;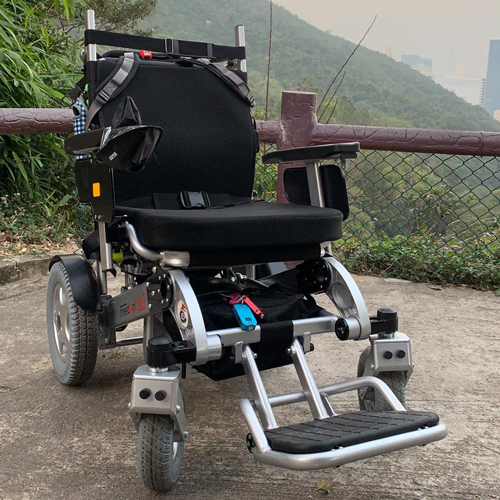 4. Large loading capacity: aluminium frame is durable and strong load bearing can be up to 230KG;
5. High power motor: brushless dual motor with high power can save more energy and has strong driving force and good climbing performance;
6. Lithium battery: large capacity lithium battery provides lasting power and has the advantages of long service life, environmental protection and good stability;
7. Imported parts: the main parts are imported: electromagnetic brakes, ramps, stop and 360 degree rocker controller. These imported parts greatly improve the safety factor of electric wheelchairs.
From rigid, tilt in space to folding electric wheelchairs, Freedomchair is always working for an active lifestyle designing. If you love sports and want to have a healthy lifestyle, welcome to make choice of Freedom electric wheelchairs which definitely suits you!