How Can I Safely Charge My Powered Wheelchair Battery Abroad?
Views:865 Author:Site Editor Publish Time: 2018-01-04 Origin:Site
You have just bought a new power wheelchair and you're very happy with your choice. Like any other power wheelchair user, you have several expectations regarding the driving range of your chair. to achieve high mobility, independence and freedom, security, safety and after all the ability to come home as expected. But these highly depend on your battery! Have you ever felt that your brand new power wheelchair does not reach the range mentioned in the technical specifications? How can you increase the range? What can you do to ensure the life of the battery?Below we will discuss the tips to charge the battery of your electric wheelchair,especially when you are abroad.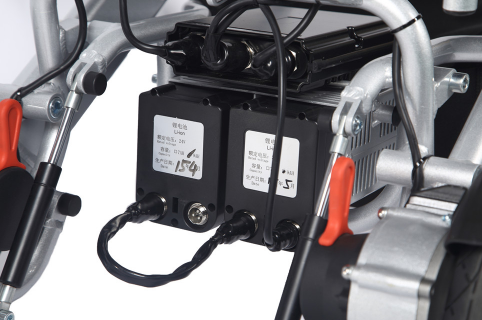 Anyone who has traveled worldwide knows that different countries use electricity at different voltages. For small electronic appliances, a voltage converter will take care of the difference for you and allow you to plug in your electronics from home. Voltage converters are great for appliances with heating elements (like a hair dryer), but they can only be used for a short amount of time. This means that if you try to leave your wheelchair battery plugged into one, sparks may quite literally fly.
For something as powerful as power wheelchair batteries, and also because they require long amounts of time plugged in to the charger, you'll actually need a transformer rather than a voltage converter. How do you know if you need one? Well, take a look at your charger itself and it should say what range of voltage it can handle. If it says 110 V – 240 V, it's capable of handling the power in any country. If it's either just 110 V or 220 V, you won't be able to just use your charger alone.
Many power wheelchair manufacturers sell transformers that are made to work with their equipment, so if you can, I advise checking with the company you purchased your chair and/or batteries from first. Otherwise, you just have to read the information about your chair to find out its wattage, and make sure to buy a transformer rated for at least 50% more wattage than your chair has.
Last but not least, don't forget the plug adapter – even if you have a dual-voltage charger that can be plugged directly into an international outlet with no transformer, the plug types might not be the same! Some countries use circle-pronged plugs, others don't. Check to see what plug types are used where you're traveling, and remember that if you do buy a simple plug adapter, it is not a substitute for a transformer.
Our Freedom powered wheelchair uses the lithium battery and it has warranty for 1 year.Welcome to purchase Freedom Electric Wheelchair!