Good Electric Wheelchair Reviews from Facebook Customer
Views:62 Author:Freedomchair Publish Time: 2019-05-23 Origin:Site
Freedomchair has an nice customer reviews about our electric folding wheelchair, as we can see from our facebook company page.
The couples both use the Freedomchair electric lightweight wheelchair.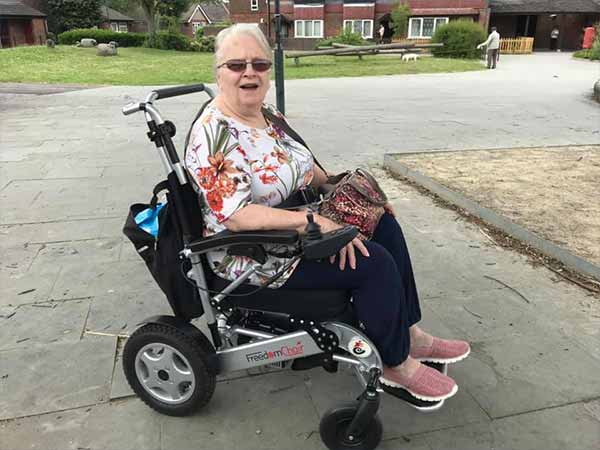 The customer said as the pictures showing!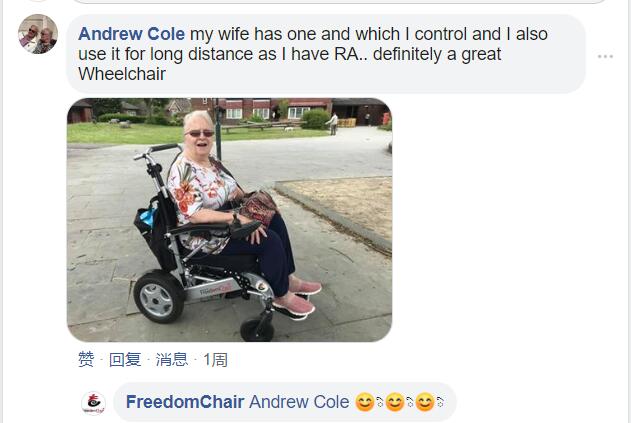 Freedomchair commits to bring all freedom to all needed people. we are happy to seeing happy experience on lightweight electric folding wheelchair. If you are using the electric wheelchair ,welcome to send us pictures and videos, there is surprise for you, thanks!