Freedomchair Germany Agency Attended the Exhibition
Views:83 Author:Freedomchair Publish Time: 2019-05-23 Origin:Site
16th-18th, May, 2019, Freedomchair Germany agency attended the exhibition to promote our new style electric lightweight wheelchair as you can see below pictures, a week later, we have received a lots of emails which asking for the electric wheelchairs the customer saw in the exhibition.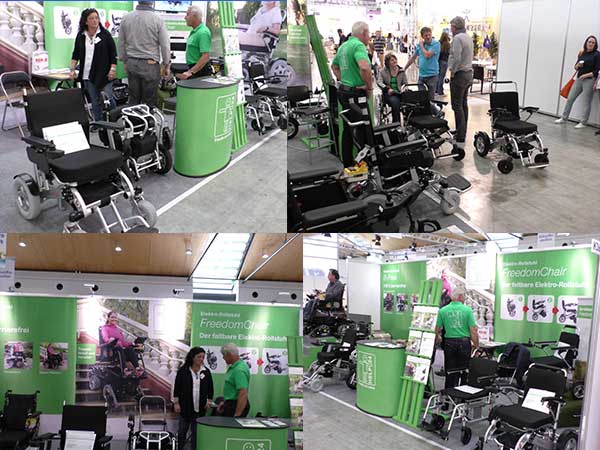 Rehab fair in Karlsruhe from Thursday to Saturday, REHAB Karlsruhe has been one of the world's biggest and most significant trade fairs for rehabilitation, therapy, care and inclusion since 1980. Specialists from all over Germany and the neighbouring countries come to Karlsruhe every two years to bring themselves up to date with the latest trends in rehabilitation technology, innovations in the assistive aids industry and new therapeutic options as well as to take advantage of further training opportunities.
Freedomchair has been Germany exhibition for many years!